PCS® Insights
Sharing Industry Knowledge, Lessons-Learned and Published Presentations
Energy Beyond Infrastructure
PCS Team Using Project Management Expertise to Help the Greater Birmingham Humane Society (GBHS)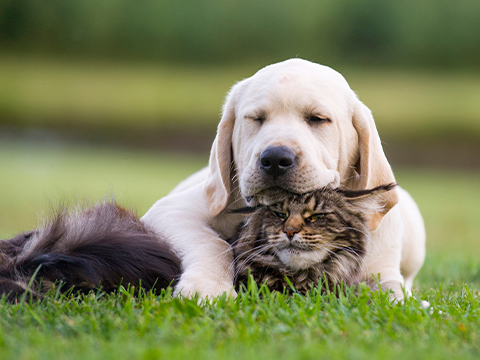 PCS is serving as project manager/owner's representative in coordination with leadership at the Greater Birmingham Humane Society (GBHS), two architectural firms specialized in animal and "medical model" veterinary facilities, and a hospital focused construction contractor to develop this project. The facility is being developed in the Oxmoor Corporate Park, southwest of downtown Birmingham, Alabama.
This project's purpose is to bring facilities together in one complex to provide resources for the Birmingham community for pet adoptions, lost and found pets, animal control and veterinary services for these animals. The GBHS currently serves out of three locations, and has acquired land within Jefferson County for the development of the new facilities. Initiated by the growth of the number of animals GBHS is supporting (7th largest humane society in the U.S.), the logistics of operating multiple facilities, each specialized in different areas of need for these animals, has added some hurdles in providing the best care for the animals and the community.
"It's great when our team's expertise can expand beyond our industry to support organizations and initiatives that help the communities our PCS team live in!"
-Bill Rose, Commercial Director at Project Consulting Services, Inc.
David Young, subject matter expert at PCS, served ten years on the Board of Directors for Greater Birmingham Humane Society (GBHS) including a term as Board Chairman, and continues to work with the organization on projects such as this. David brings his decades of experience within the energy infrastructure industry leading teams, projects, developing partnerships and has paired that with his love of dogs for this large-scale project.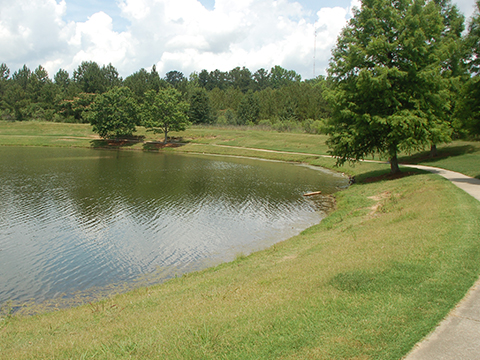 Grounds for the new facility in Oxmoor Corporate Park.
During David's time on the Board, he worked closely with CEO Allison Black Cornelius and her executive management team as the organization grew from 1 location to 3 across Birmingham. The number of animals coming through the doors rose from 7,500 annually in 2014 to over 20,000. GBHS continues to grow, and has partnered with both Auburn University College of Veterinary Medicine and Tuskegee University College of Veterinary Medicine through externship programs to provide students with hands-on surgical experience and training, while helping GBHS care for the animals that come through the shelter program.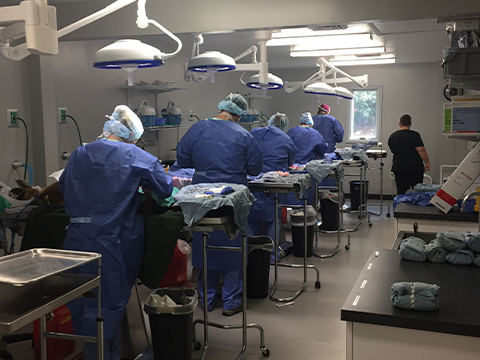 GBHS externship program in action.
Presently, groups of twelve senior veterinary students rotate through the externship program every two weeks under the guidance of GBHS' Chief Medical Officer. This new facility will provide an enhanced learning experience for the students and provide more efficient care for the animals.
GBHS has engaged support of two nationally recognized consultants to guide its necessary Capital Campaign with a goal of raising $40 million. Targeted in-service is late 2023.
---
Additional Sources:
The Greater Birmingham Humane Society. https://gbhs.org/
StyleBlueprint.com, Allison Black Cornelius: FACES of Birmingham. Lauren Helmer, November 13, 2016. https://styleblueprint.com/birmingham/everyday/allison-black-cornelius-faces/
---
Article Details
Author: PCS ®

PCS® Houston
More Information
Contact Us
We would appreciate any opportunity to assist you, and to connect you with the right person at PCS ® to address your needs and answer any questions.
Request Info
Call Us
1-800-643-8306