Project Profile
Project Consulting Services,® Inc.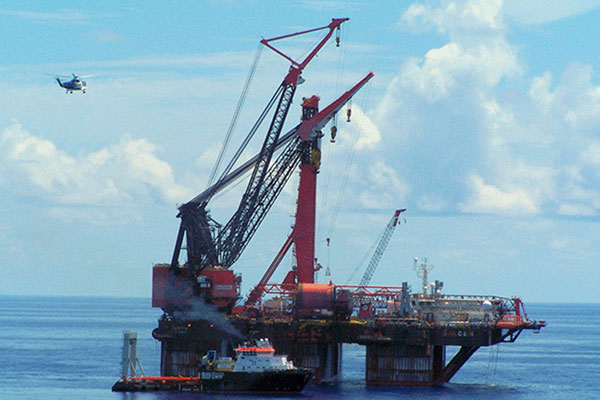 Details
Commodity:
Water Injection
Length:
Less than 10 miles
Location:
Gulf of Mexico (GOM)
---
Atlantis Deepwater Oil & Gas Platform
10" Water Injection Lines, Flow Lines & SCR design
Design and construction of subsea production field flow line system to the world's largest and most technically complex deepwater platform, at the time of construction. System included: semi-submersible in 2000m water depth, 10-inch/16-inch pipe-in-pipe production system, 10-inch water injection lines, flow lines, SCR design, project management, SCR Pipe QA/QC matching and tracking, SCR installation interface design and management, and inspection of PQ load-out.
System Information
Atlantis was developed using a moored semi-submersible with subsea trees tied back to the host using Seal Catenary Risers (SCRs). The produced oil and gas fluids will be exported by means of the Mardi Gras 24" oil pipeline and the 16" natural gas pipeline. The production facilities will be designed for 150,000 bopd, 75,000 bpd of produced water and 180 mmcs/d of natural gas processing capacity.
The Atlantis Field is located along the Sigsbee Escarpment in the Gulf of Mexico, 240 km (150 miles) south of New Orleans, in 2,060 m (6,760 ft) of water. The field is part of the Southern Green Canyon trend, lying adjacent to the Mad Dog and Neptune discoveries and to the south of Holstein.
PCS Scope of Work
PCS provided engineering and project services for the subsea pipeline network, from design consultancy along with installation management and design on this project. Additionally, PCS provided Inspection, Construction Management, SCM / Materials Management and Traceability with project scheduling and management.
More Information
Contact Us
We would appreciate any opportunity to assist you, and to connect you with the right person at PCS ® to address your needs and answer any questions.
Request Info
Call Us
1-800-643-8306