Project Profile
Project Consulting Services,® Inc.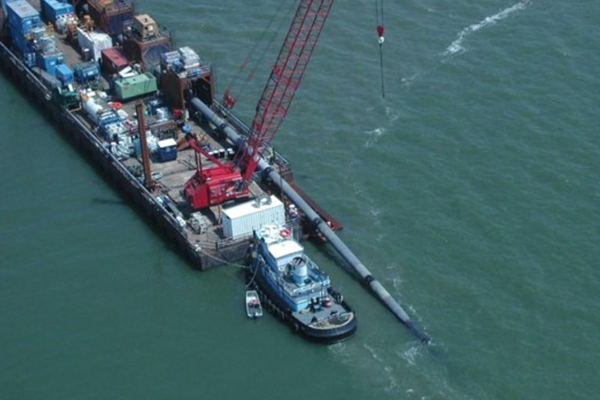 Details
Location:
Gulf of Mexico (OCS), Texas
---
Cameron Highway Oil Pipeline
30" & 24" Diameter Pipelines from Deepwater Sites
Cameron Highway Oil Pipeline System (CHOPS) is a major oil transportation system originating in the Gulf of Mexico and terminating at two major terminals located in southeast Texas. The 380-mile system delivers up to 500,000 barrels of oil per day from deepwater production sites in the Gulf of Mexico to onshore terminals in Texas City and Port Neches, Texas. The system consists of 30-inch and 24-inch diameter pipeline segments.
System information
The system originates at the Ship Shoal 332 A/B Hub as a 30" diameter pipeline, extends across the GB 72 platform and then splits into two 24" diameter pipelines at the High Island A5-C platform. One 24" leg terminates in Texas City, Texas, while the second terminates in Port Arthur, Texas.
PCS Scope of Work
PCS provided services for both offshore and onshore projects, including: permitting, detailed design of pipelines, project management, project engineering support and construction management to the largest offshore oil pipeline system in United States, during time of construction (2004-2005).
More Information
Contact Us
We would appreciate any opportunity to assist you, and to connect you with the right person at PCS ® to address your needs and answer any questions.
Request Info
Call Us
1-800-643-8306