Project Profile
Project Consulting Services,® Inc.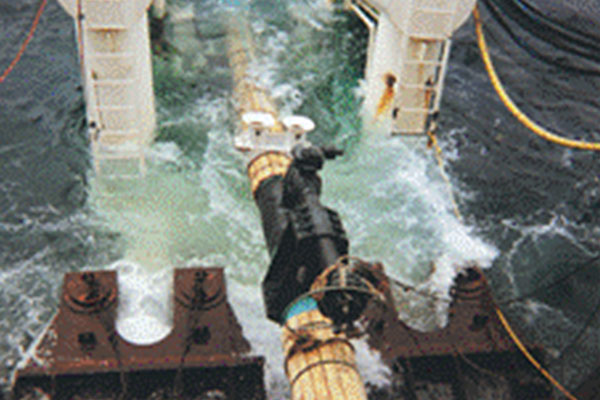 Details
Commodity:
Natural Gas & Condensate
Location:
Gulf of Mexico (GOM) & Louisiana
---
Discovery Pipeline System
25 Miles Onshore & 145 Miles Offshore
The Discovery Pipeline System was designed and built to bring 600 MMCFD (expandable to over 1 BCFD) of natural gas and more than 7500 BPD of condensate from offshore fields in the Gulf of Mexico to a new gas processing plant in Larose, Louisiana.
The heart of the Discovery Pipeline System is a 105 mile, 30-inch diameter mainline pipeline extending from the edge of the outer continental shelf from a platform at Ewing Bank Block 873 to the new plant site in Larose. The offshore system was built with three lateral pipelines tying into the 30-inch mainline. These include a 26 mile, 18-inch diameter pipeline from Grand Isle Block 115 platform, and a 10 mile, 12-inch diameter pipeline from South Timbalier Block 37 'A' platform.
Two mainline valve stations were constructed along the pipeline route between the shoreline and Larose. A 24-inch diameter pipeline was installed to parallel the 30-inch mainline from the second valve station into the plant. This six mile parallel line provides additional flow capacity into Larose and is used to facilitate pigging operations in the system.
Downstream of the Larose Plant, 20-inch and 30-inch diameter residue pipelines were installed to transport processed gas to nearby distribution systems.
Three existing pipelines also had services converted for the project.
PCS SCOPE OF WORK
Project Consulting Services®, Inc. (PCS) provided complete design engineering, permitting, inspection, construction management, materials sourcing, expediting and C.A.T.S.® (Construction Automated Tracking System) traceability services to the Discovery Partnership for this project. The full scope of work included all pipelines and pipeline conversions, launchers, risers, metering, instrumentation and corrosion protection for the pipeline system.
More Information
Contact Us
We would appreciate any opportunity to assist you, and to connect you with the right person at PCS ® to address your needs and answer any questions.
Request Info
Call Us
1-800-643-8306